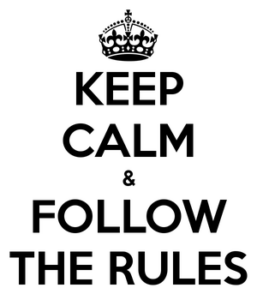 Today is the last day of the Georgia legislature, and I am ever the optimistic populist.  So if you are watching from home, or from the galleries and have a bit of confusion about what's going on, I thought it might be helpful to have your own copy of the Rules.
Click on the links above and you will find the rules governing the chambers.  The Senate Rules are online at legis.ga.gov, but the House Rules were updated back in 2013 and never made it back online.  With the gracious assistance of a transparency-loving House member, I scanned and copied the above for your reading pleasure/assistance before you head to sleep.
While these are the Rules governing the chambers, it would also be helpful to note that the House's parliamentary procedure most closely follows the American version of Robert's Rules of Order and the Senate more closely follows Mason's Rules of Parliamentary Procedure.  I'm a fan of Robert's, but Mason's was explicitly designed for state legislatures.
Here's NCSL's take on the differences.
Now the key portions to pay attention to are terms like "germane", "engrossment", and paying attention to which floor votes are performed by a show of hands.  These procedures are what make the action on the floor more interesting and volatile.  Transparency is not the populace's friend on Sine Die, and so I would encourage all Georgians to come out after work to watch the floors, if you want to really know what happens.
Want real time floor notes?  Twitter is your friend.
You can also get feedback from individuals and media on legislation by following #gapol on Twitter.
Happy Sine Die, all!