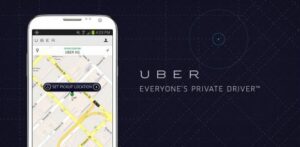 This past week I had a flat tire, unexpectedly.  I was rushing out the door to a meeting and as I turned the corner, saw very plainly that the tire was not a slow leak, but an all-out flat.  Curses were said, patience tried, then I moved on.  Being undeterred, I decided to take Über- my go-to for any event where I avoid driving.  At the end of the day, I had very different drivers, all with a story to tell, all with an interesting perspective, and all who had strong feelings about their commitment to something large than themselves.  Some had children which motivated them, others did not.  Yet all felt compelled to do something- to go beyond the basic and I was left feeling that these were my kind of people.  It was an eye opening experience for me, and I hope it will be interesting for you as well.
First off, I do not typically talk casually about what I do.  For a long time I used to tell people I encountered and was certain I would not meet again I was a secretary or an events planner.  I did this because whenever I say I work in politics, people always want my opinion. Or, more accurately they wish for me to affirm their opinion as right because I am (in their eyes at the moment) some subject matter expert.  I'm not, and I tire of this easily.  It was especially difficult in my early twenties at bars in Buckhead when the boys buying drinks wanted to talk about the latest Presidential election or to impress me with their lack of knowledge of foreign policy. But those are posts for another type of blog; just know that I do not bring up what I do in conversation unless I am asked directly and I try to offer the most basic explanation possible before switching the conversation back to them.  It saves us all some headaches.  Trust me.
My first driver was a fellow Jeep driver, so I felt some level of connection to him with this.  We spent the first part of my thirty minute ride discussing Jeeps and other makes and models we had driven and considered driving.  I learned he was a musician and did some video production as a primary job with Über as his back-up.  Cool.  Made me think of all the film productions going on here in Georgia and I silently thanked the tax credits that have encouraged that sector's growth.  The driver then asked me what I did and my answer seemed to engage him far more intensely than I had expected.  This could go south, quickly.
…But it didn't. Continue reading "Über: Disrupting More Than Just Transportation" →