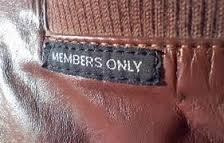 I have been visiting churches lately around Atlanta and Decatur.  For years I have considered visiting, yet have not attended historic Ebenezer Baptist Church.  It sits about a 10 minute drive away from my home, I've been to the historic site a number of times, yet until yesterday I had never set foot into a worship service.  That was my mistake.  As a girl who grew up in a Baptist church and sang in the gospel choir in college, this was closer to home for me than any of the stuffier restrained services I've worshipped in over the summer.  Dr. Raphael Warnock preached a strong message of goodness yet to come mixed with grace given to those who were struggling to find their path.  It was a good word to begin my week, bookended by the three part harmony of the men's choir and their praise team.  High drama was used in the sermon, with the senior pastor at times yelling above the "Amen"s and "Hallelujah"s, yet no drama so much employed than that used in a very quiet but clear invitation for a "members-only" meeting of the church after the service.  Members of the media were told they were not welcome in the meeting and members of the church who were part of the media were told the meeting was off the record.
I left my Members Only jacket in 1985 and thus was not in attendance for the meeting. 
It is no secret Dr. Warnock has considered running for U.S. Senator Johnny Isakson's seat.  My guess is that this was the meeting in which Dr. Warnock discussed what his run might mean for his church and to ask for the congregation's blessing.
Dr. Warnock is a Morehouse Man who began preaching at Ebenezer in 2005.  His C.V. boasts a host of churches that focus on social justice and activism in the South as well as in Baltimore and Harlem.  His political action in Atlanta has been most notable in connection to the Moral Monday Movement that involves a number of faith groups in support of expanding Medicaid and opposing RFRA.  Senator Vincent Fort has been the bulldog member most associated with this group but its tactics are non-violent and peaceful.  The movement makes up for its smaller number of members by grabbing earned media attention with well-timed protests in the chambers during legislative session and on the Capitol steps.
Can he defeat Johnny? 
No, yet I would not assert that is his ultimate goal.  The Senate race will be determined in 2016, but the Atlanta Mayoral election will be another full year down the road.  Many "long shot" candidates run for a higher office with a bigger district before running for a seat they can actually win.  Please see also Congressman Austin Scott's run for Governor.  I'd wager that's more his aim.
While he is unquestionably popular within the black Atlanta community and can potentially build on that with the Ebenezer name and Morehouse connections across the state, his viability would hinge on his ability to woo moderate, white, rural Democrats.  There's no question that the city of Atlanta is a requisite foundation to any statewide electoral victory, but there is still a LOT of Georgia outside of Atlanta that have little interest in the rich history and vibrant activism this candidate's church has to offer.
What is to be seriously considered is Dr. Warnock's ability to raise money and his focus on liberation theology.  I particularly liked his (second) call for tithes when he said that while prayer works, we all know that it takes money to fulfill ministry as well.  Indeed it does.   It also takes a LOT of money to run successful statewide campaigns.  Notably missing to me as well in his sermon was the word "oppressed".  Dr. Warnock did not speak as someone who intercedes on behalf of victims.  Instead he spoke to the merciful power of a God who moves past our "dumb choices" to "give [us] the glory", if we will only follow Him and make wise choices.  That sounds a lot like personal responsibility to me.
His sermon focused on the moment in Israel's diaspora in which Moses asked to see God's face.  Dr. Warnock encouraged us all to be bold enough to ask God to show us His glory as we are destined for greater things.
Might one of those things be an eventual electoral victory?  Only time will tell.